Harry Potter Week at the Library
From Monday the 19th of April through to Friday the 23rd of April, we held a Harry Potter themed week here at the library. Decorations, activities and motifs from the bestselling fantasy series will welcome all students who visit.
First Years took part in a Harry Potter trivia quiz here at the library, questions ranging from the magical creatures found in J.K. Rowling's magical world to finishing famous quotes and spells.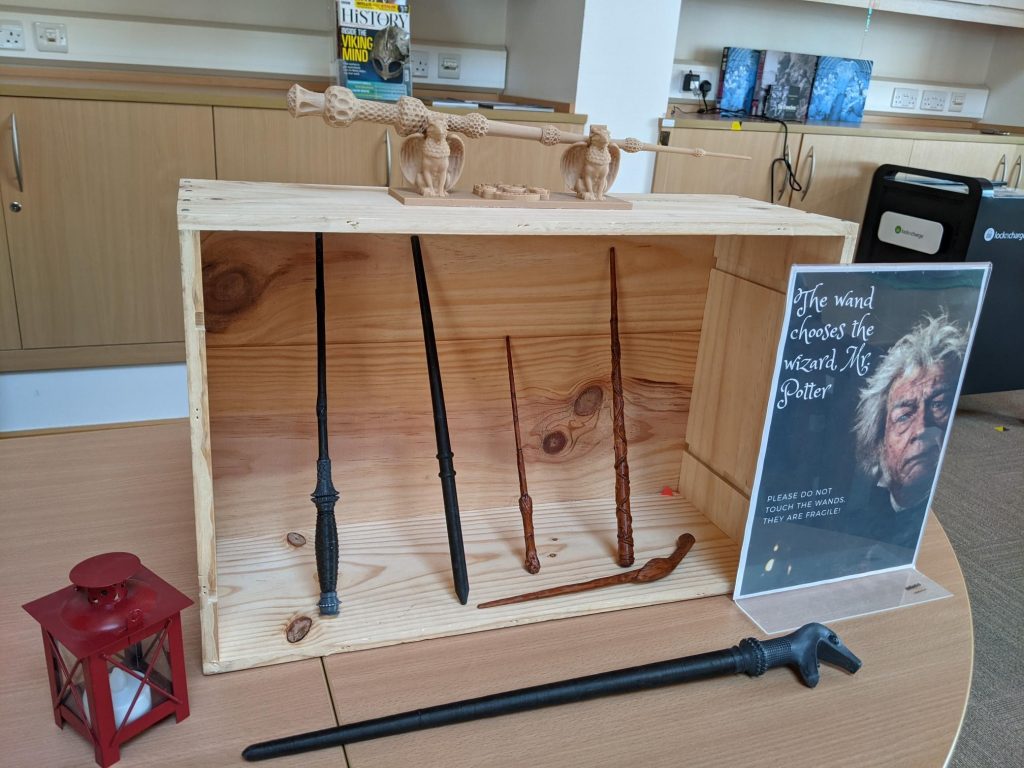 Our 3D wand display for Olivander's Wand Shop went down well with students who tried to guess who owned which wand. Likewise naming the famous witches and wizards at on our portrait wall was another activity students could show their knowledge at.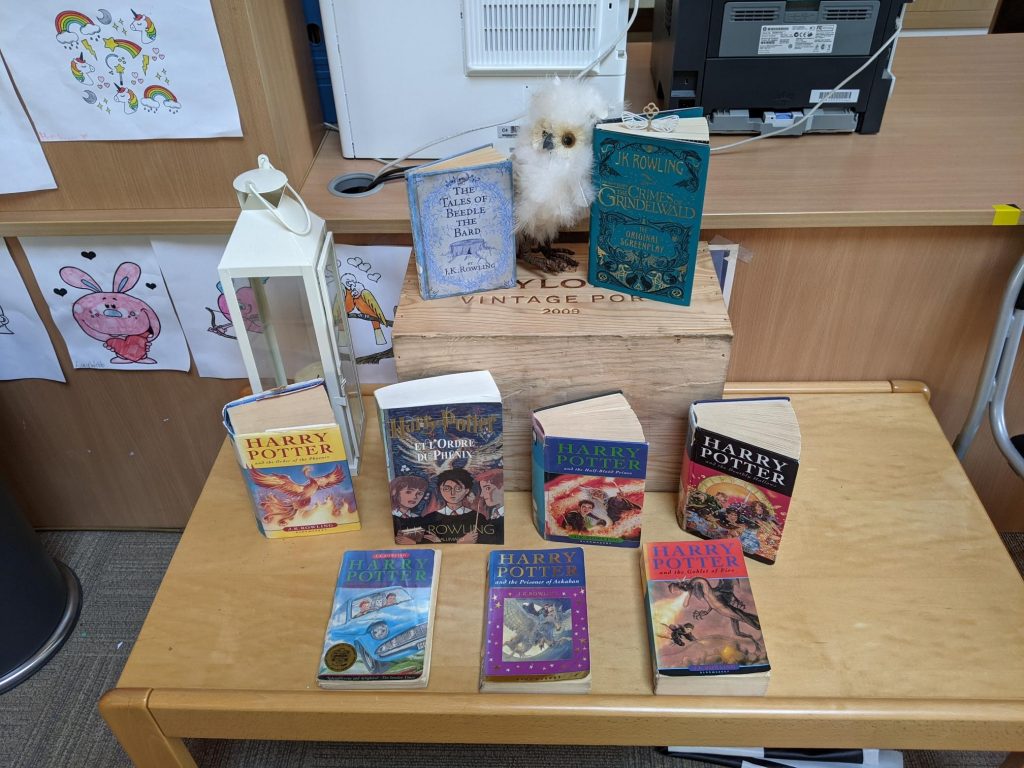 Hidden throughout the library were enchanted keys which hid in books, window sills and behind shelves. The Sorting Hat and Patronus flow chart were also ready. Well done to Sophie who won our raffle!
Thank you very much to all members of the TY library committee for creating our House posters which decorated the library.
Film Club
We had our film club meeting on Friday the 23rd of April to review Harry Potter and the Philosopher's Stone and compare it to the book. Students explored how the characters were portrayed on the screen and how these met or differed from their imagined representations of these characters.