In April, Instagram user @Bookaneer808 (also on Twitter as @Jabberwocky888) set other users a reading challenge: to name 30 Irish women writers during the month of April, ideally a book they had read. The hashtag is #ReadIrishWomenChallenge. The goal was to promote Irish Women Writers and to remind fellow users just how many wonderful, talented authors, poets and playwrights we have from this isle. All month, social media users were flooding their feeds with their favourite authors new and old.
In Cluny Library, we are lucky to have a huge selection of books written by Irish women. These cover genres as diverse as Romance, Mystery, Crime, Horror, Humour and Young Adult Fiction – and so many more. We also have books written specifically for younger teens – we have a great selection of Claire Hennessy and Sarah Webb's novels. There is something for every reader. The #ReadIrishWomenChallenge gave us the idea to celebrate these authors – as they deserve!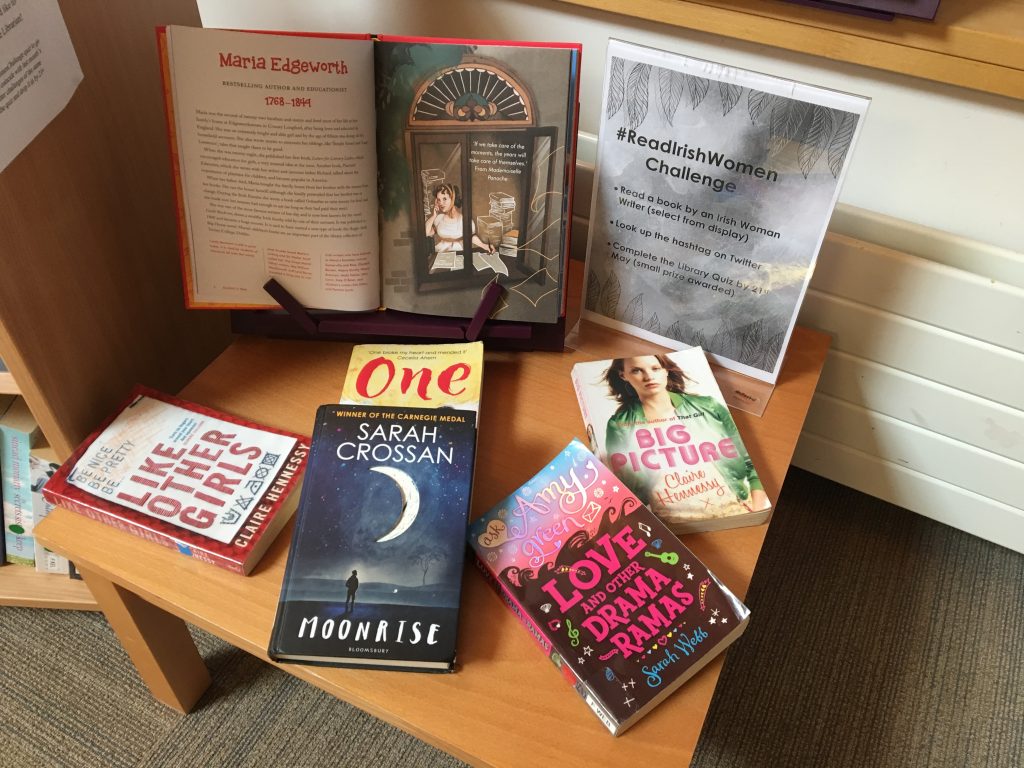 We have put together a slightly shorter version of the Twitter challenge – a #ReadIrishWomenChallenge quiz – with 20 prompts. You can do it for fun or hand it in. If you manage to fill in the full list of 20, give it to the Librarian by Tuesday 21st May for a small prize. Feel free to ask your teachers, the librarian or your parents for help. You can also look online or in the Cluny Library (or in your local public library or bookshop). Look up the hashtag on Twitter or see our display of Irish Women Writers' books for ideas if you're stuck!